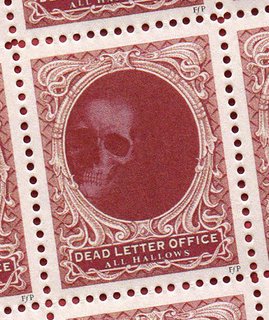 If
Two Halloween sheets
Two Dead Letter Office sheets
A Death Duty sheet
and Three Multinational Sheets
aren't enough to tempt you to take a look at Colin's latest stamps....
I would strongly recommend purchasing the "Mixed Bags" of stamps sooner rather than later.
They were listed as "Low stock" but seem to be "In stock" at the moment.
and they contain Stamps and Varients not available on the sheets (as well as some of his "Hand of Fate" stamps from 2019)
p.s For the completists amongst you who think you have these stamps already (from previous years) It may not be immediately apparent but these stamps are smaller than Colin's previous issues
FarfetchedPhilately on Etsy.com
P.P.S I haven't posted any direct links in this message but Viglink has. I'm not sure where they will take you !!