Thanks Daniel
So who spotted the theme that ran through the variants of this issue?
The Poetry Corner variant had a Bunny of Love poking its head above the flowers in front of the two lovers.
On the beach below the Cliff Walk a Cocoa d'Amour hs been washed up.
A pair of Laernu Lovebirds are flying oover the gazebo in the Floral Gardens
On the tree trunk by the Love Swing Jacques Neuhaus has carved his initials and a heart.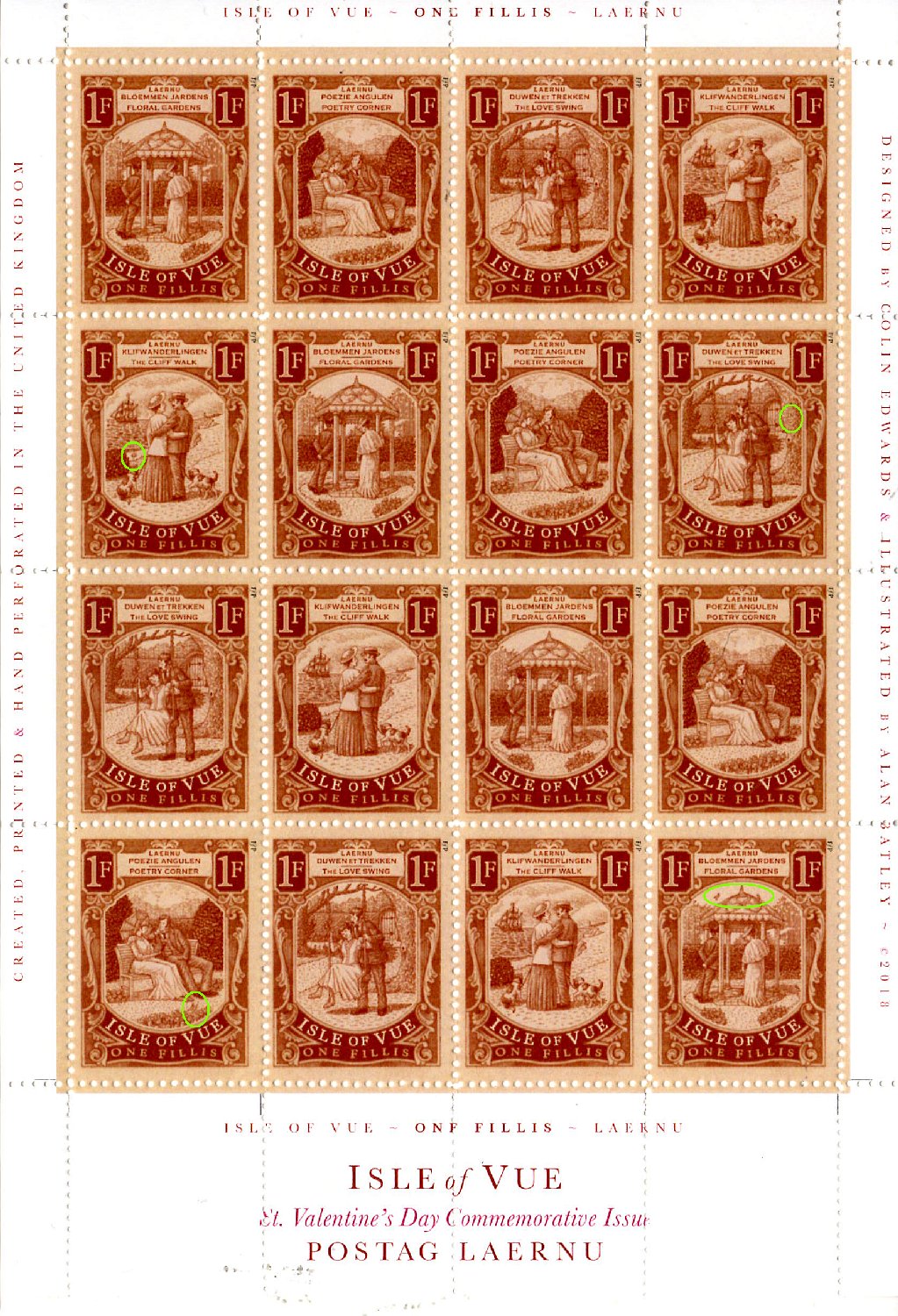 And of course you may find a variant of a variant!