Buckets and Spades

Printed From: Cinderella Stamps Forum
Category: Cinderella Stamps
Forum Name: Cinderella Stamps
Forum Description: Discuss your stamps and collections here, latest acquisitions, wish lists and favourites...
URL: http://www.cinderellastampsforum.com/forum_posts.asp?TID=1361
Printed Date: 13 October 2019 at 16:11
Software Version: Web Wiz Forums 10.17 - http://www.webwizforums.com


Topic: Buckets and Spades
---
Posted By: Steve
Subject: Buckets and Spades
Date Posted: 04 January 2019 at 02:09
---
A perennial favourite on a well known auction site are the classic rrailwy posters rendered down to poster stamps. I am not sure how many of these there were, or the actual purpose behind their existence, but they seem to covers coastal and inland resorts across the UK, and have eaxamples from each of the Big Four rail companies.
Nice to get hold of a few of them at last (without spending a lot I should add).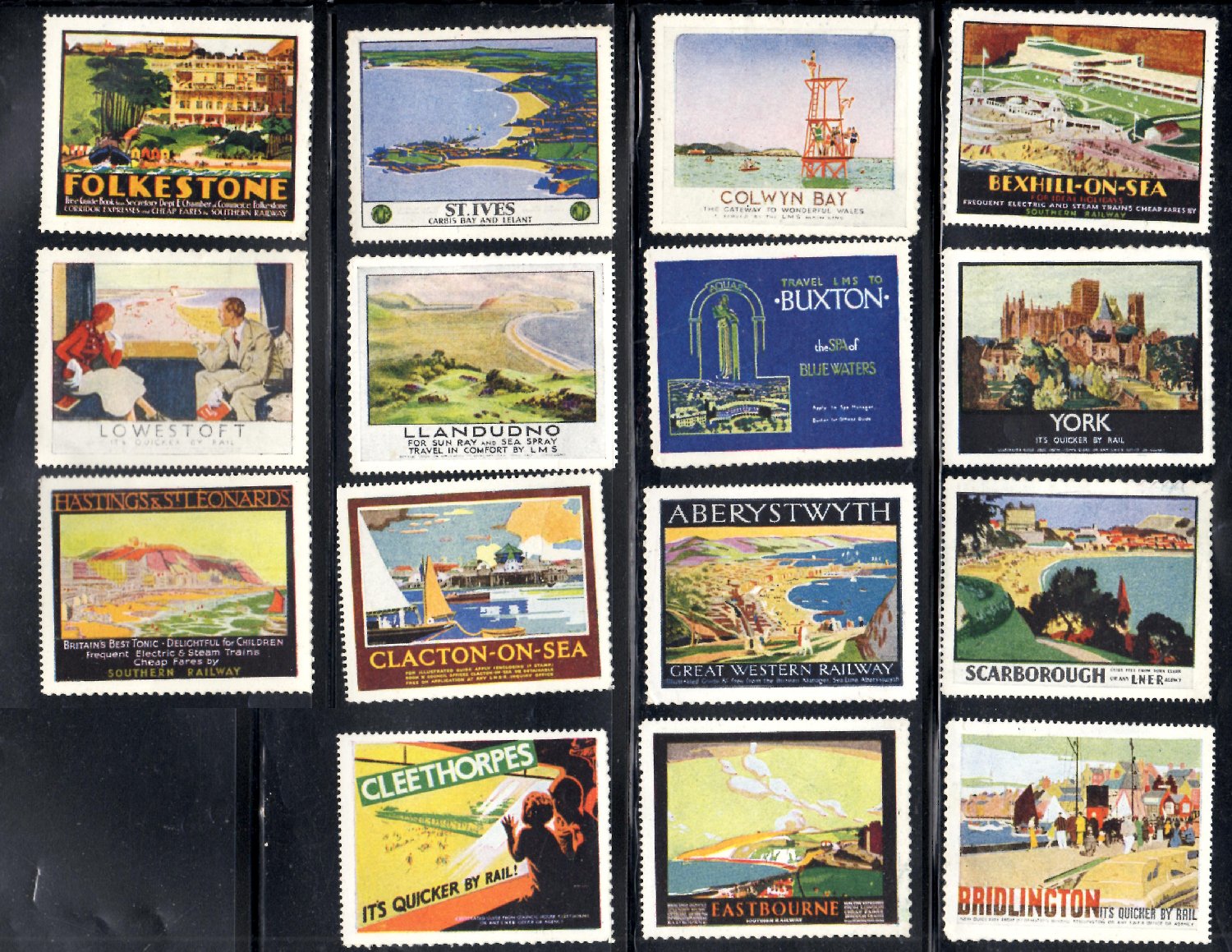 -------------
https://www.facebook.com/pages/The-Discworld-Stamp-Collector/809424215750892" rel="nofollow - The Discworld Stamp Collector on FaceBook Have a look!
---
Replies:
---
Posted By: Colin
Date Posted: 04 January 2019 at 04:58
---
Very nice. There have been some bargains to be had on eBay recently :-)

-------------
Happiness doesn't come from getting something we don't have, but through recognising and appreciating what we do have.
---