I have recently received a number of East German TU subscription stamp books. The Free German Trade Union Confederation ( FDGB ) existed from just after WWII until just before reunification. It was an umberalla organisation for many specific trade unions.
Subscription payments were validated by a small stamp (15mm x 9mm early versions or 24mm x 10mm later) stuck into a hardcover booklet. It ssems to be one payment per month. Different values have different colours of basic designs, but the actual value is more like an overprint in black, blue or red.
Additionally there were Solidaritat stamps of 1DM or 50pf which proclaimed solidarity with workers across the world. It is these that are most numerous in design. Early booklets had space for these at the back, while later they were placed next to the suibscription stamps.
When or if I have time I will see if I can put together a sort of simplified list of the different stamps I have in these booklet, but here is a sample of them from the 1950s and the 1960s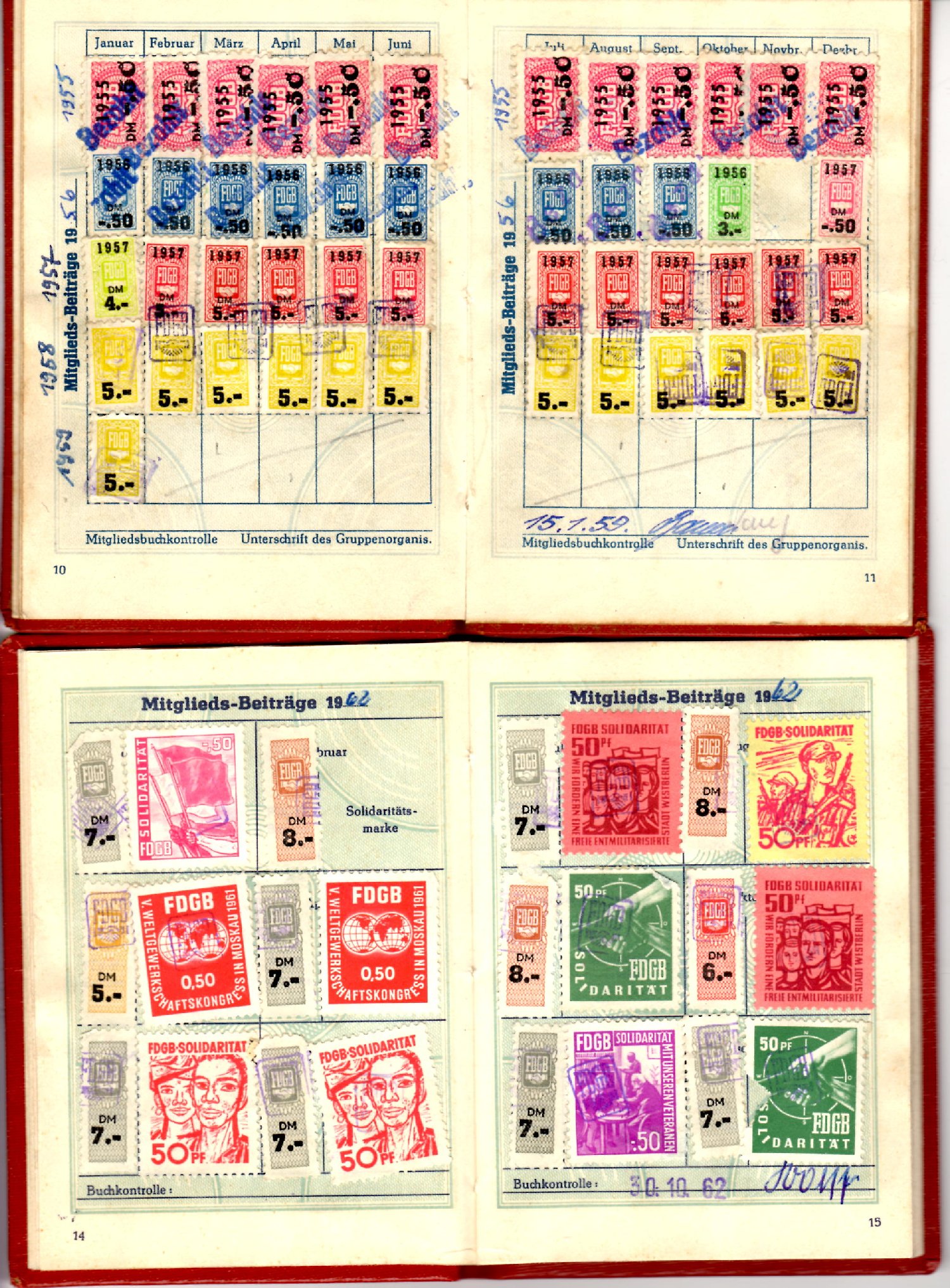 -------------
https://www.facebook.com/pages/The-Discworld-Stamp-Collector/809424215750892" rel="nofollow - The Discworld Stamp Collector on FaceBook Have a look!