Has anybody else got one of these in their collection?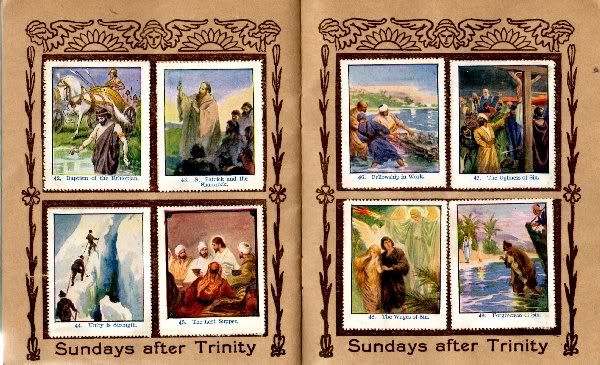 For the uninitiated its a Sunday School stamp album. Stamps were given out for attendence and in this case the stamps were themed to the actual Sunday of the Christian Calendar. If you didn't turn up you didn't get a stamp to lick and stick. Sometimes, if a non-attendence was unavoidable, a plain stamp saying "Absent with good reason" would be given in lieu of the true stamp.
For how long this was practiced I have no idea, but those I have seen were from the 1930s - 1950s.
Would anybody here count them as Cinderellas?